I can't believe how much snow keeps falling over the northern mountains of Colorado. Another strong low pressure system has been lingering over my part of the world for the last 3 days bringing with it close to 30" of snow.
The plan for today originally was to climb and ride
Mt. Sniktau
, a easily accesible 13,000ft peak about an hour's walk due east from the top of Loveland Pass. However, the storm decided to hang around throwing more snow and cold our way. With limited visibility, and gusty winds, we decided to pull the plug on Sniktau and simply enjoy the deep, dry snow that the east side of Loveland Pass was holding. I was joined by my friends Cory Arola, Giri Watts, and Brian Lindahl all of whom were more than willing to make some turns for my lens.
It was a great day to be out on the pass....
Brian doing some May powder sampling.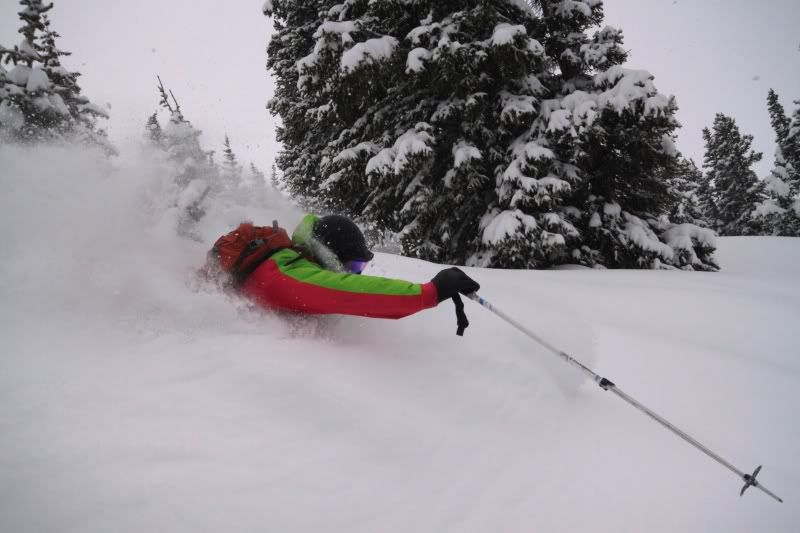 And getting a little hang time off a buried rock.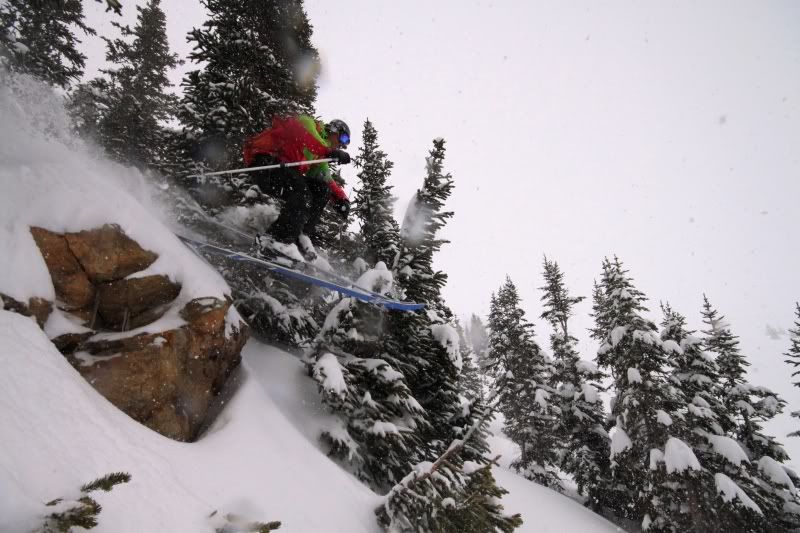 Then it was Cory's turn, and he made some good ones...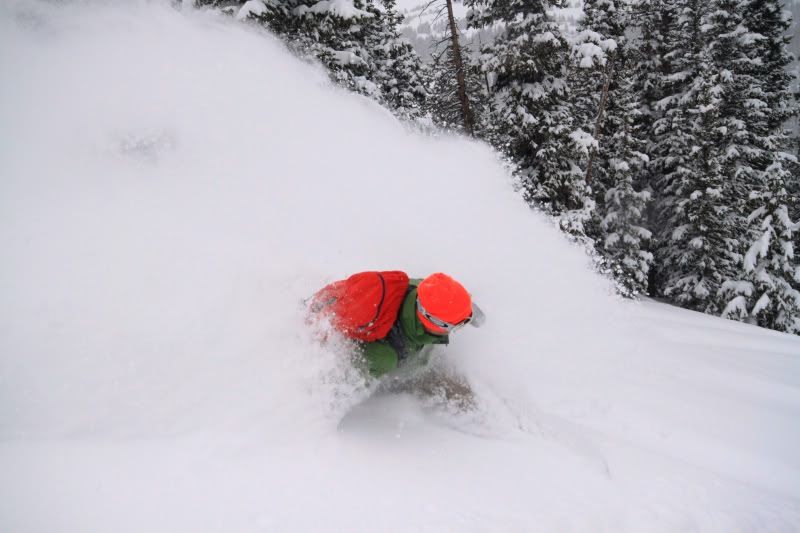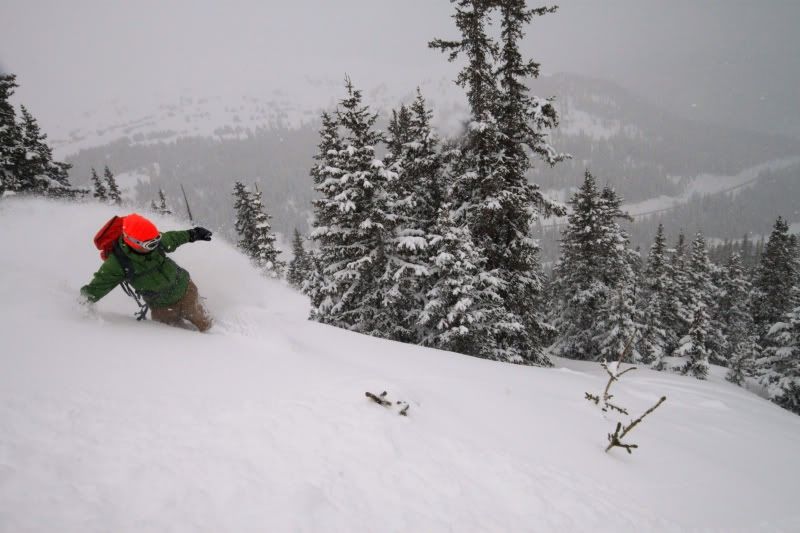 Sequence
1
2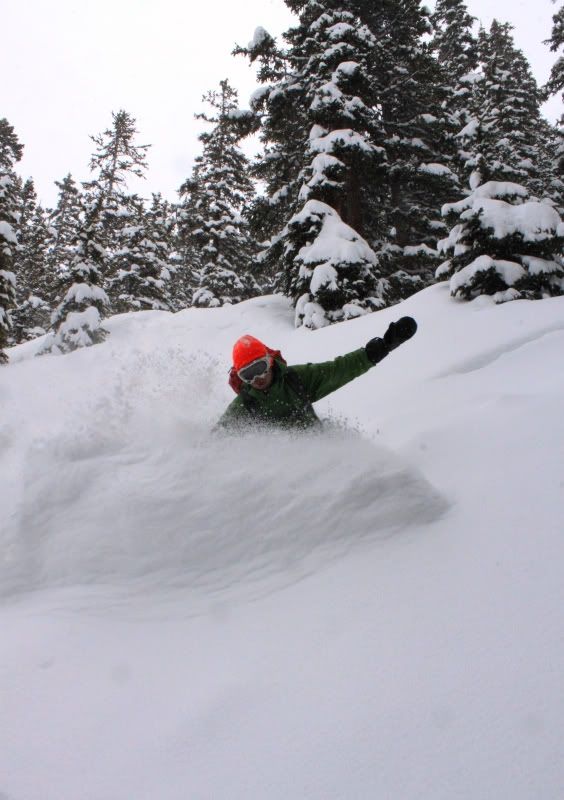 3
And also logged a little flight time as well...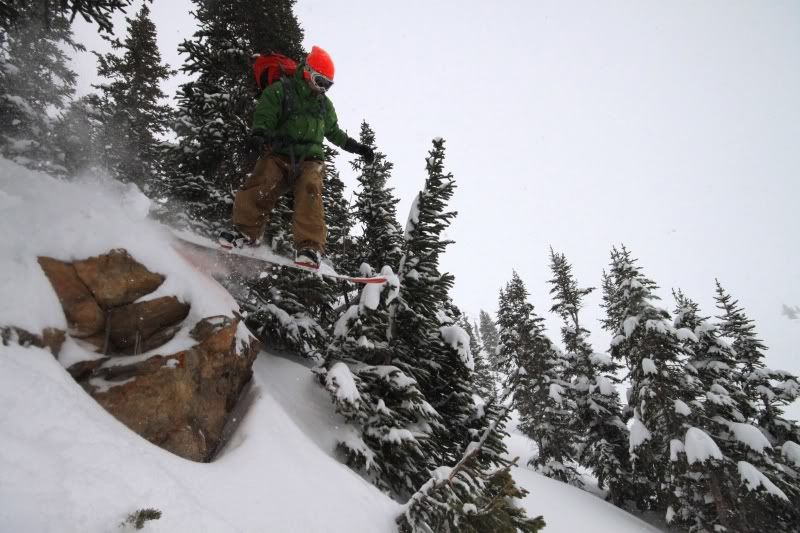 Giri got nasty as usual...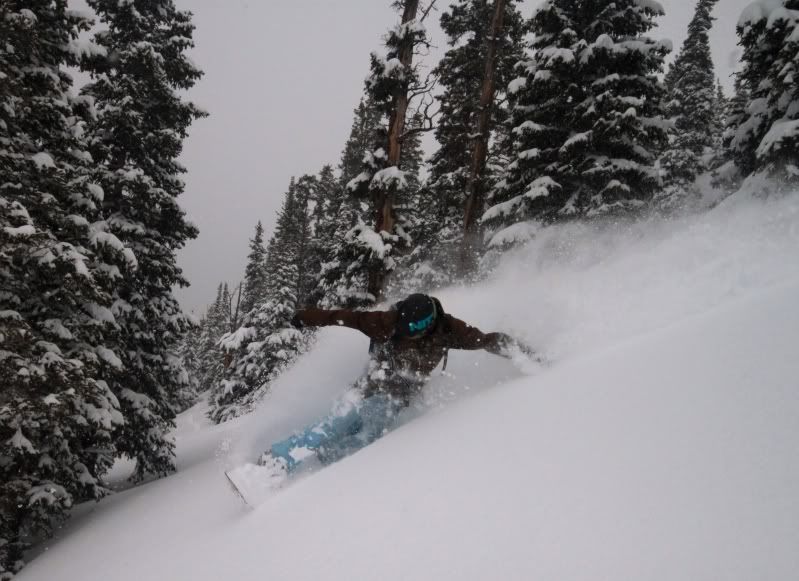 Splittin' the uprights...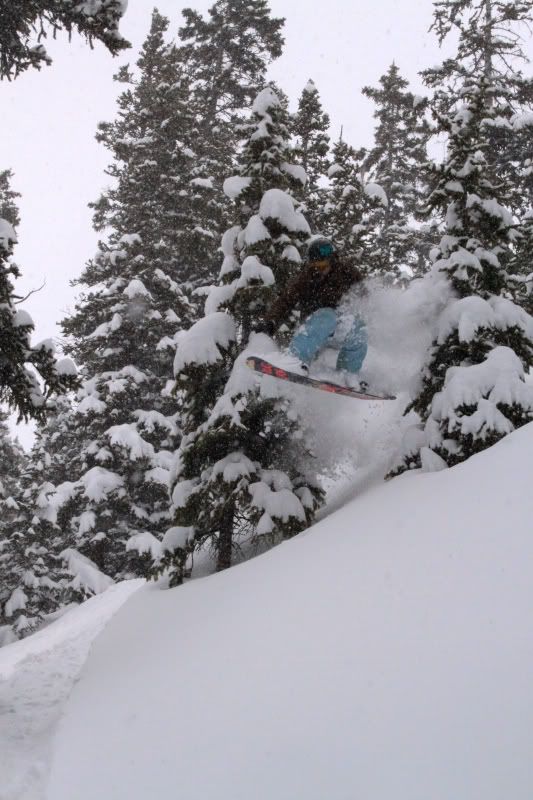 I still am having a hard time wrapping my head around the fact that it is almost June. As Cory remarked at one point today, "it'll officially be summer one month from today." Crazy.
To close, I'll leave you with a quote from another pass-lapper today. We were riding up for another lap when this chick in the truck bed with us says out of no where, "I'm old enough now that I can have ice cream for breakfast......and I do. Regularly."
Till next time....