Some tunes to accompany the read.
The Huron Mountain Club, The Yellowstone Club, and Loveland Ski Area?
On Tuesday April 5th, 2011 Loveland Ski Area joined the ranks of such exclusive sites when
I-70 completely shut down
in both directions for rock control work. If you weren't in the lot at Loveland or one of the Slummit County resorts by 915am on Tuesday, you weren't riding....period. Conditions weren't perfect with high winds and unseasonably cool temperatures; but that didn't stop a solid crew of locals from throwing down a respectable park session before taking things to Loveland pass in search of powder.
Here's a look at the parking lot. There couldn't have been any more than about 150 people on Loveland's 1600+ acres. It was sick.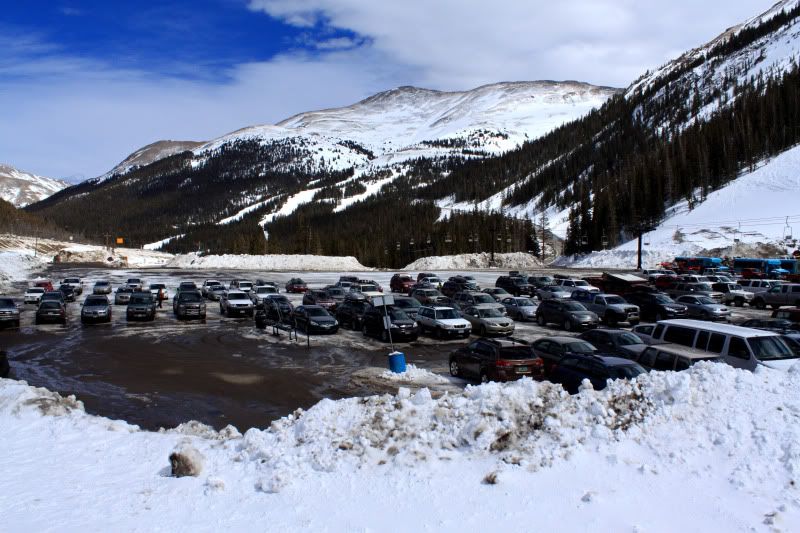 Such unusual circumstances had Loveland scrambling to bring people in to ski, so they offered up a free pancake breakfast that included two strips of bacon and a free cup of joe.
Yes, I ride Loveland, and so should you. Errr, wait...the Luv sucks, keep driving to Breck. Nothing to see here.
Seth(left) and Chris(right) heading up chair 1 to the Rockhouse, a mandatory stop before getting rad.
The Rockhouse sits atop lift 1 at Loveland Basin, and is a great place to round up your crew, discuss saftey, and meet some of the locals at the Luv.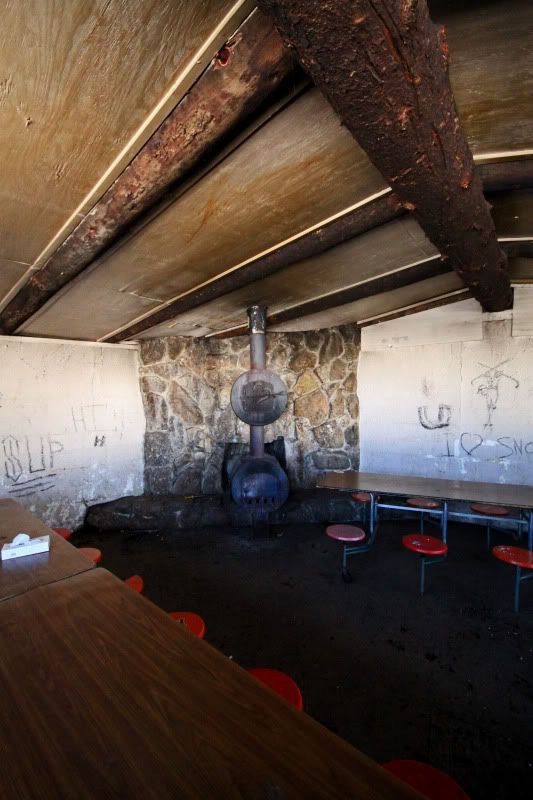 Seth talking about a young 11 year old ripper who was throwing backside rodeos the day before.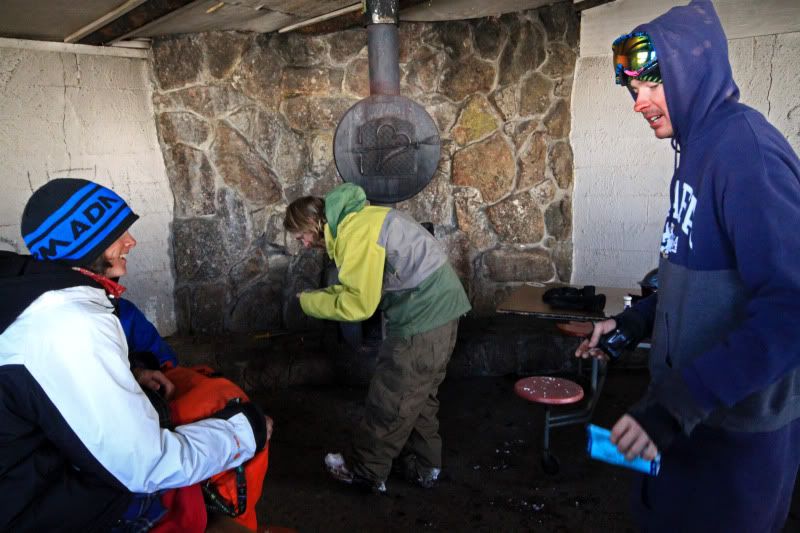 Loveland is one of those iconic area's that still manages to fly just off of most people's radar. The likes of Jamie Lynn, Mike Ranquet, Jeremy Jones, and many other legendary riders have spent time riding Loveland and the nearby pass. This place is steeped in history.
Me too...but I'm pretty sure its spelled snowboarding. Oh well.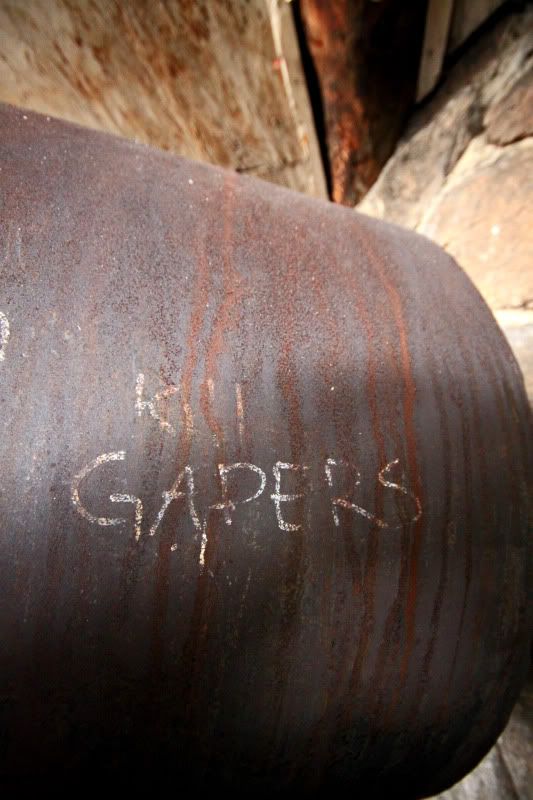 No, seriously. Kill Gapers.
Steve-o and Chris are ready to go...
The park session started with Seth getting a little inverted.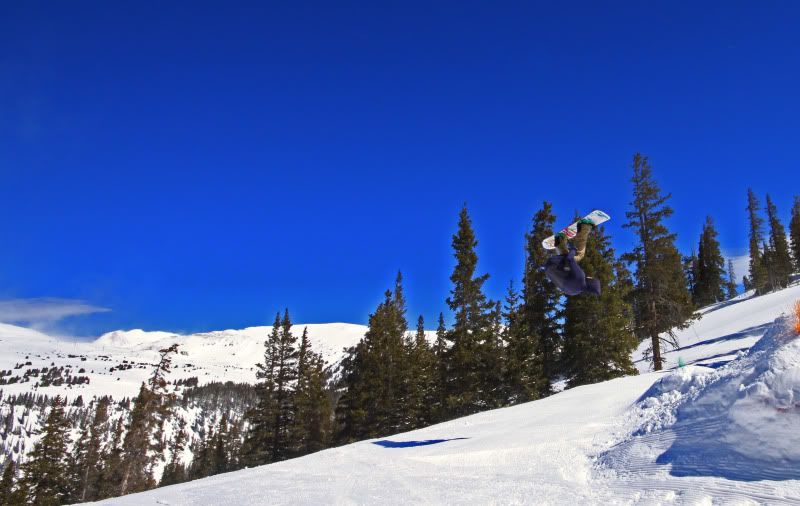 He followed that up with a nice nose press over the rainbow box.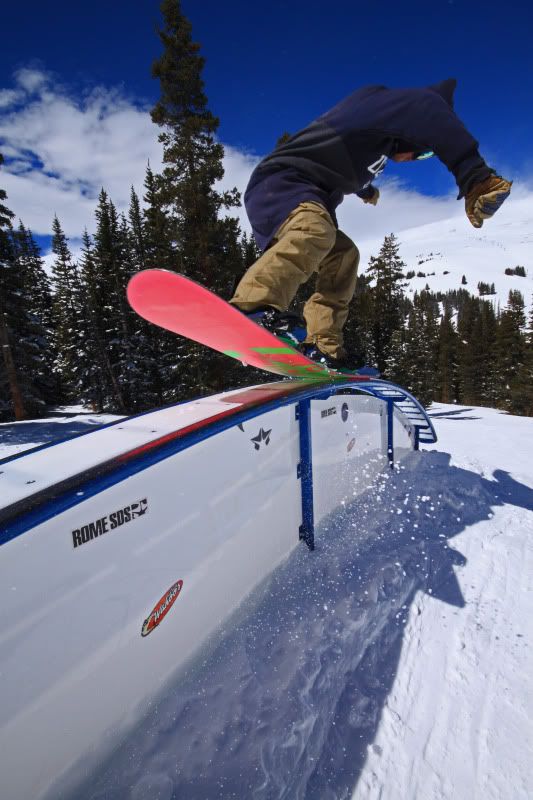 and a nice nose-slide on the following lap.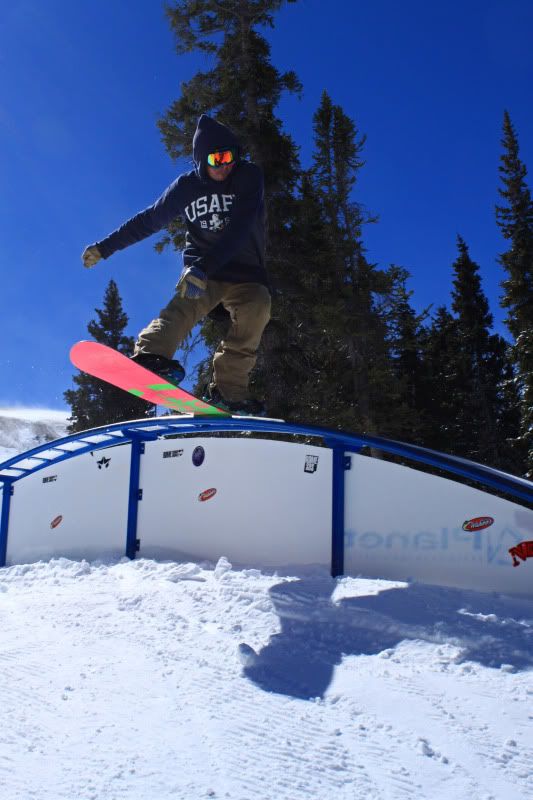 Chris got a nice backside 50-50 as well.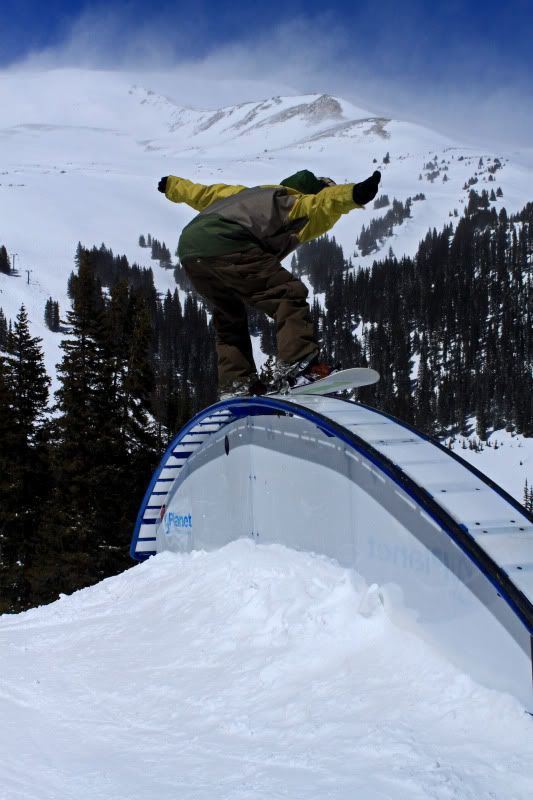 Here's a skier doing whatever skiers call this.
My buddy Jerome going not quite board-slide, not quite 50-50 over the rainbow. I still like the shot though.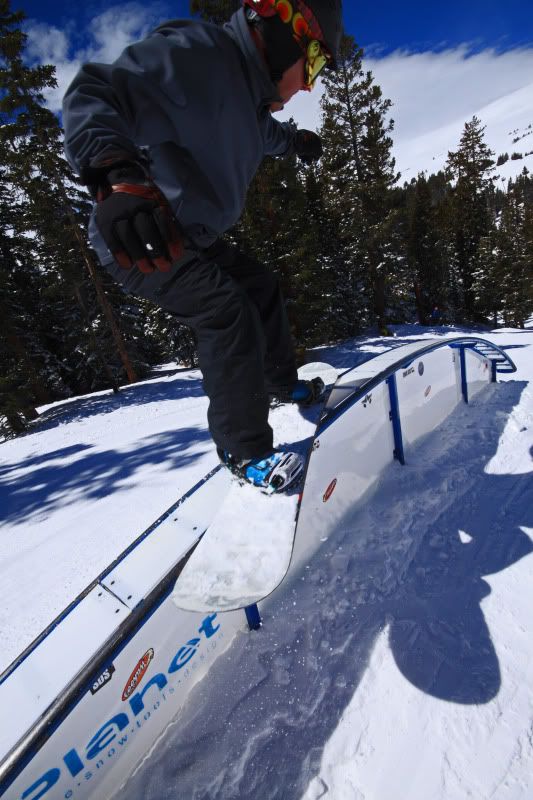 The newly installed cannon saw a lot of action too...
Seth back-1 out.
Chris gettin' in a nice frontside-air off the end.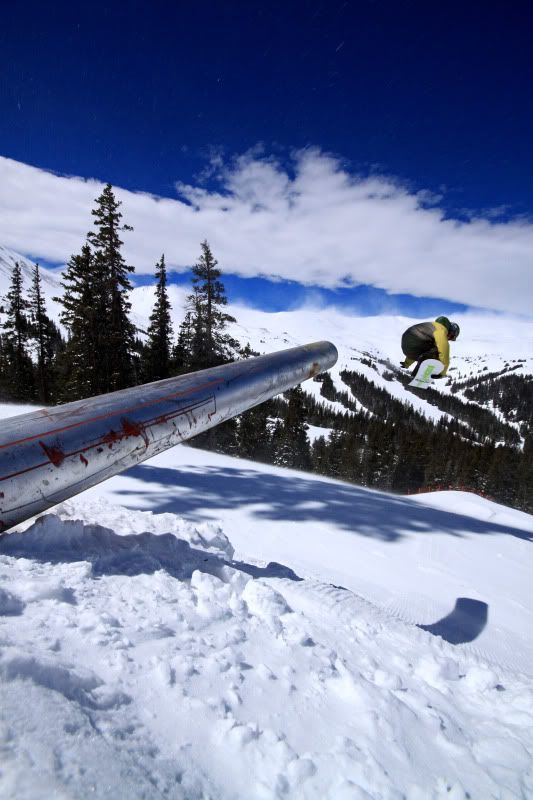 Steve-o in black and white.
And in color.
There may be some video coming of the riding that went down on the pass after the park session; but at this point that is neither here, nor there. So I guess you'll just have to check back to see if I manage to get that footage uploaded. Thanks for taking a look.