A little music to accompany the read...
Well, its been a while since I've put anything on here. I figure tonight is as good a time as any. The summer has long faded away and the gales of November have blown dry for much of the last 30 days. Still, December was kind enough to stroll in carrying a few inches of snow. In about two weeks I will say goodbye to Michigan for what I hope is a long, long time. I love my friends and family here, but the mountains are calling me everyday.
This time of year tends offer up some great sunsets to this part of the world...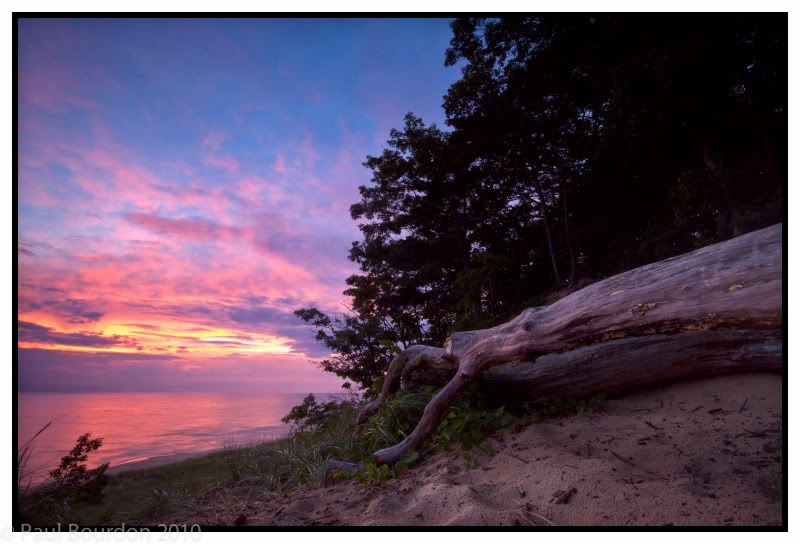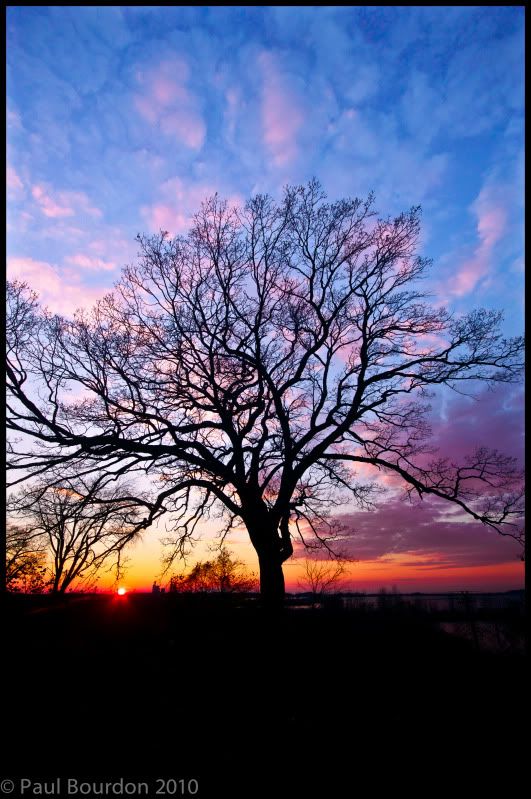 Fall puts us indoors more often...gotta love pool tables...such a great place to shoot some photos.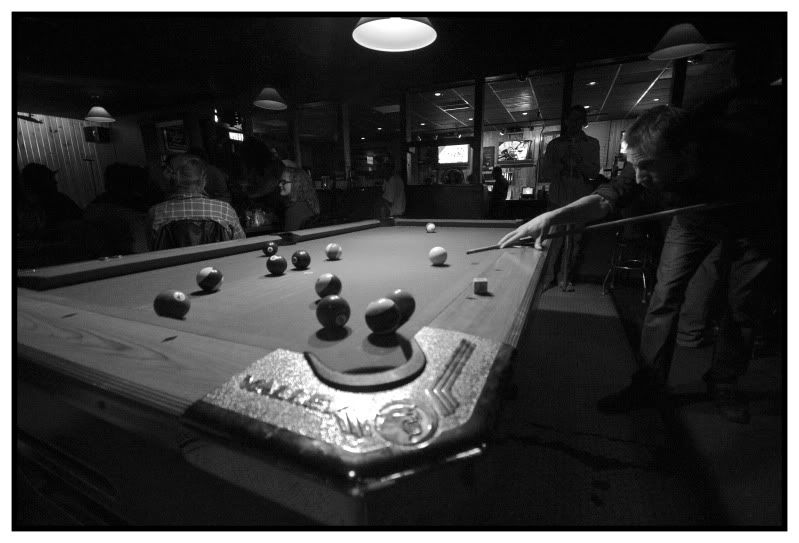 These next two are from a big party we had at my buddy Matt's house. He lives in this little town in rural Michigan and has a bunch of musician friends that jammed through the night.
Here's a town local, Pat. He's got a lot of stories to tell.
In a moment, the drummer summed up the energy of the whole night.
Late fall means swells start to line up (screenshot courtesy of the
surfgrandhaven
webcam)...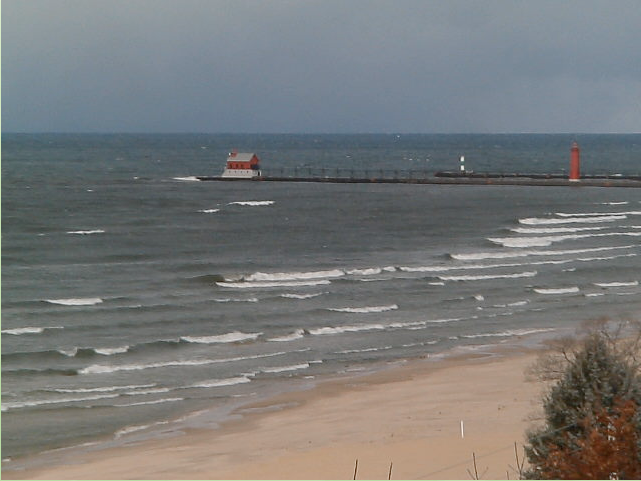 and the days get dreary..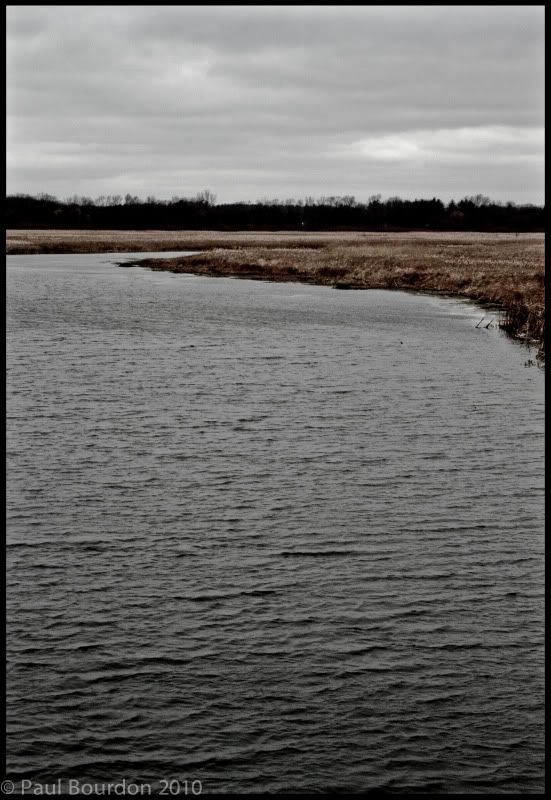 but then end like this...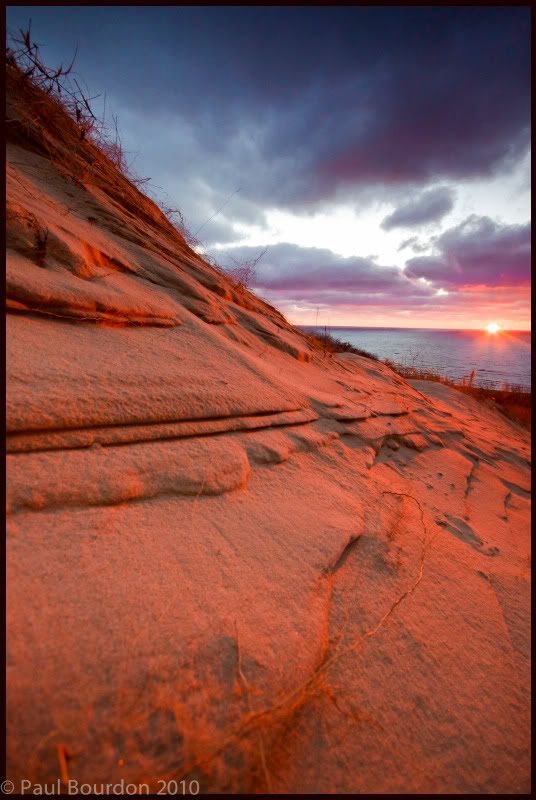 Still, the best part of late fall in lower Michigan has to be the fact that it inevitably becomes winter; with the onset of winter comes snowboarding...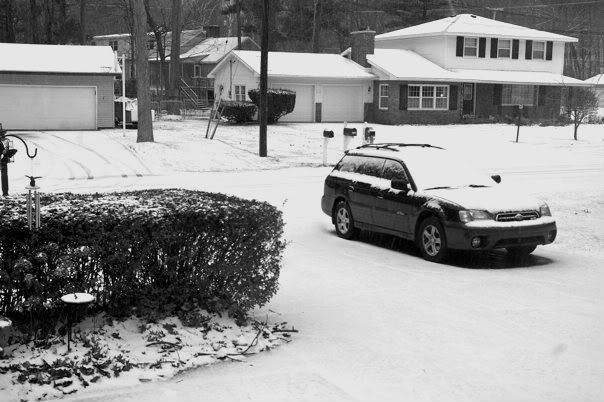 I'll be hitting up Caberfae on Saturday for my first day of the '10-'11 season. This will be my 16th year riding, and I can't describe how excited I am to be getting back to the mountains...see you in a few weeks CO. I'll be ready.