The weather in the Front Range of Colorado is still undecided as to whether or not it wants to stay winter or become spring. And while yesterday dawned cold down in the Cold Creek Valley, up high the warm late spring sun was shining cooking up some nice corn snow to be harvested on Berthoud Pass.
I was joined by the usual suspects, David Gidley, Bo Heristchian, and Erica Dudley.
David
Bo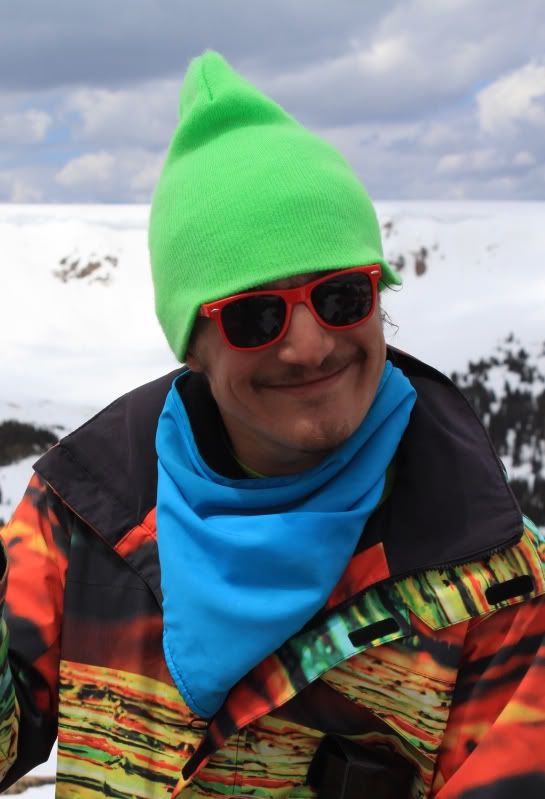 Erica
Admittedly, we got a later start than any of us really wanted to; but fortunately the snow up high remained fairly decent (and stable) throughout the course of our short tour. The snow down low however was another story. On our second lap, the snow below treeline had become saturated with water, and while we had no trouble with wet slides, the consistency was challenging to ride to say the least. Of course, in that challenge lie a ton of fun; trying to figure out how to distribute my weight over the Malolo to get the most from the sloppy mank.
Our first lap took us down the East side of the pass into the Floral Park/Floral Meadows area. The snow on the hike up was really punchy, but on the ride down was nice smooth corn until we got lower. (pics may be coming)
It was getting late in the day (by backcountry standards), and we figured if we were going to do a second lap that it should be a shorter one. So we hiked up the west side of the pass into the current creek drainage and dropped into some fun North facing corn, but not before eating lunch at the top of our line.
Bo and David....backcountry gangsters. :)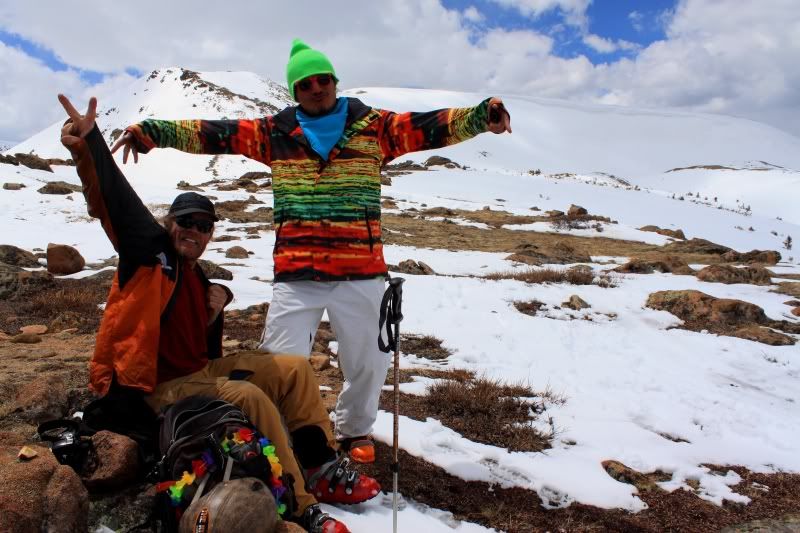 Erica and David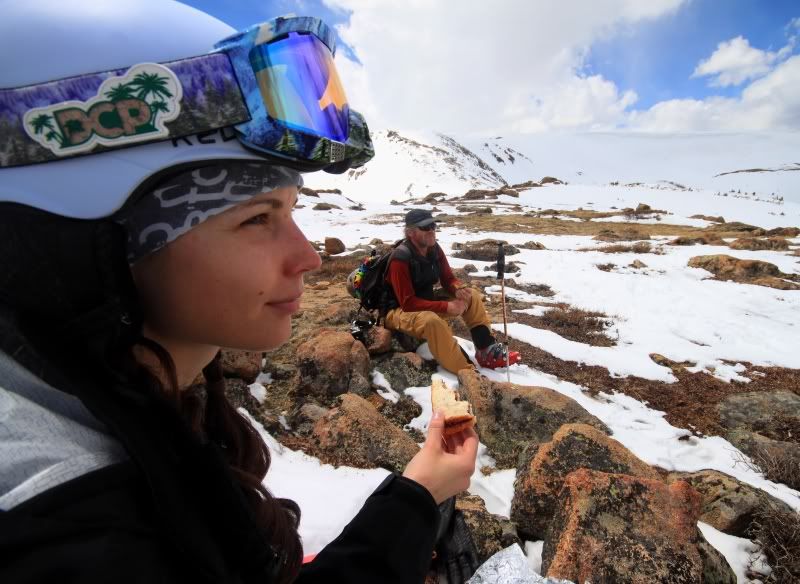 The terrain at Berthoud is incredible; have a look around
To the southeast...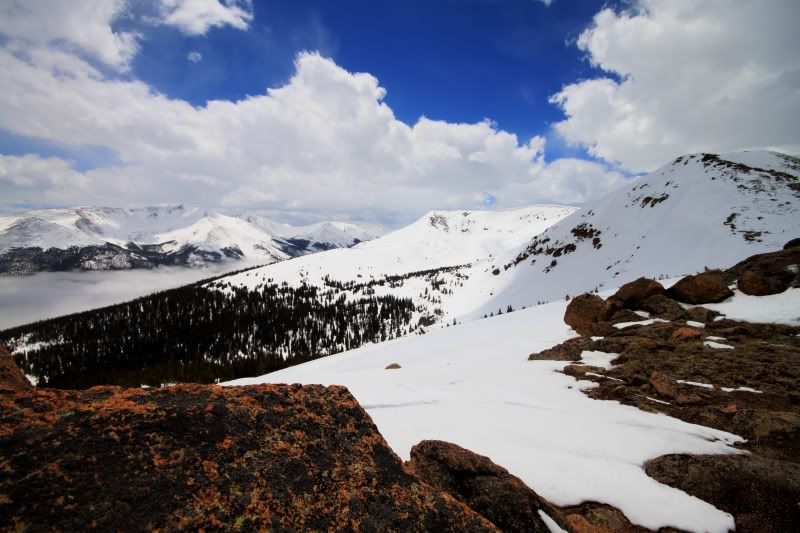 To the north-northwest...
The bigger lines will have to wait for another day; but rest assured, we'll be back.
And now for the turns...
Bo coming up on treeline...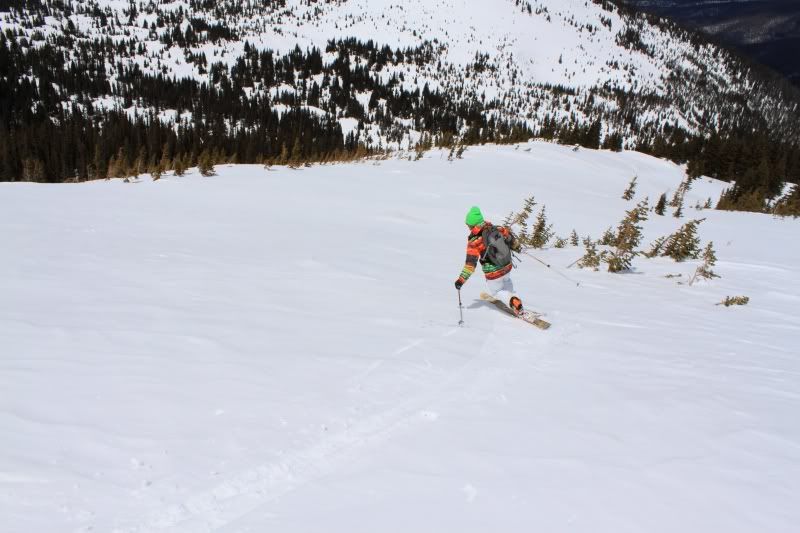 David throwin' up some corn...this is about where it started to get really sticky.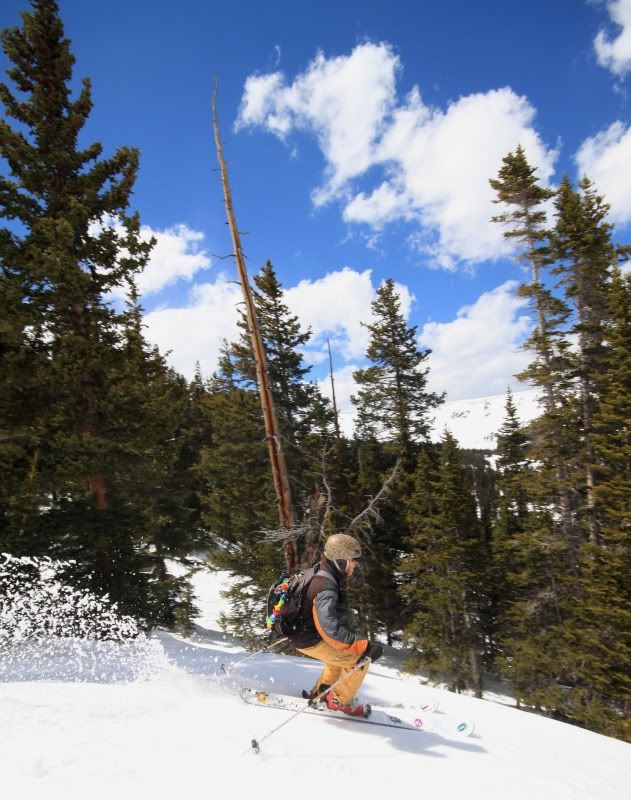 Bo is so Hollywood....(look-back turn; I should upload the whole sequence)