I rode the Y-RAG couloir (as its known to a few people) on Evans yesterday with David Gidley. I can't call this a 14er report since we did the easy thing and took a car ride to the top of Evans, but this does represent the gnarliest line I've ridden to date, if only because I had to down-climb through the choke. To make matters worse, I managed to set myself up toe-side just above the down-climb making it that much harder to get my board off, and turned around so that I could make my way back on to the snow with my board on again where I feel a helluva lot more comfortable. I'm such a pussy in big terrain without my board on.

***A special thanks to David Gidley for shooting some great shots along the way. I really appreciate your willingness to contribute stoke to this blog David.***
A look at our line. Purple=riding Yellow=downclimb
The man and the mountain are one. David Gidley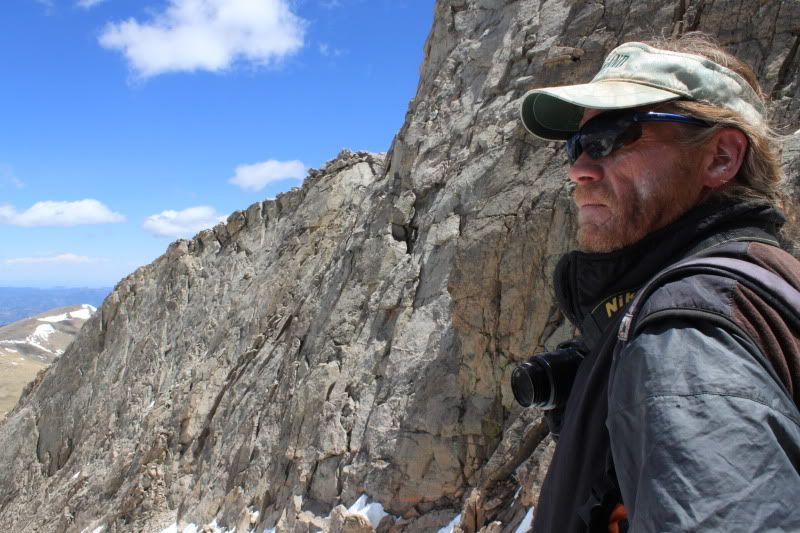 Here I am enjoying my standard BC lunch of PB&J on top of the line.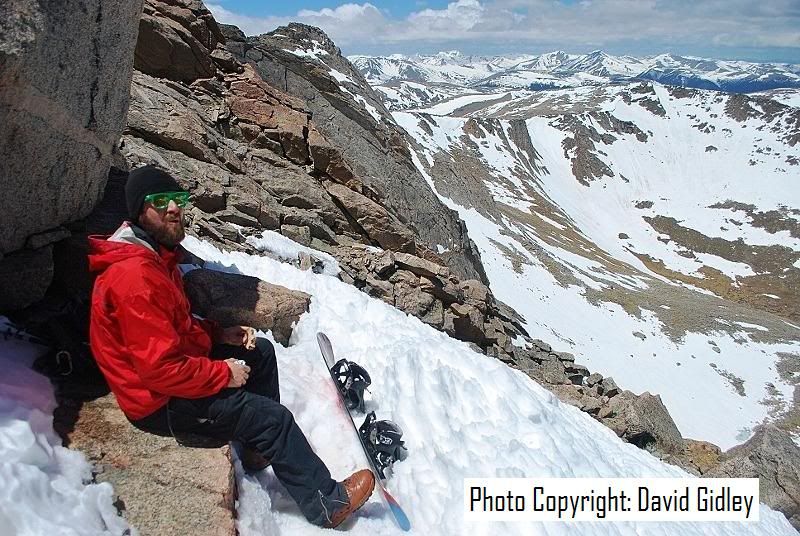 A look at David down-climbing his way through the choke that is quickly melting completely out.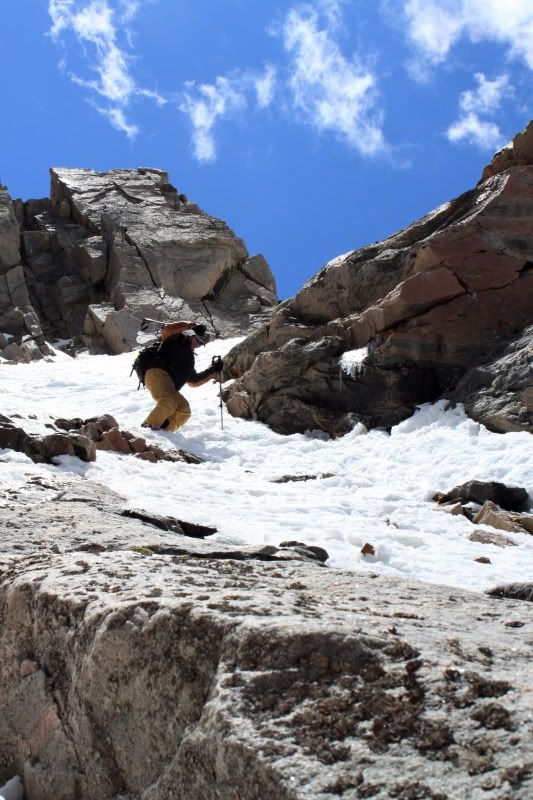 David making his way down the line below the choke.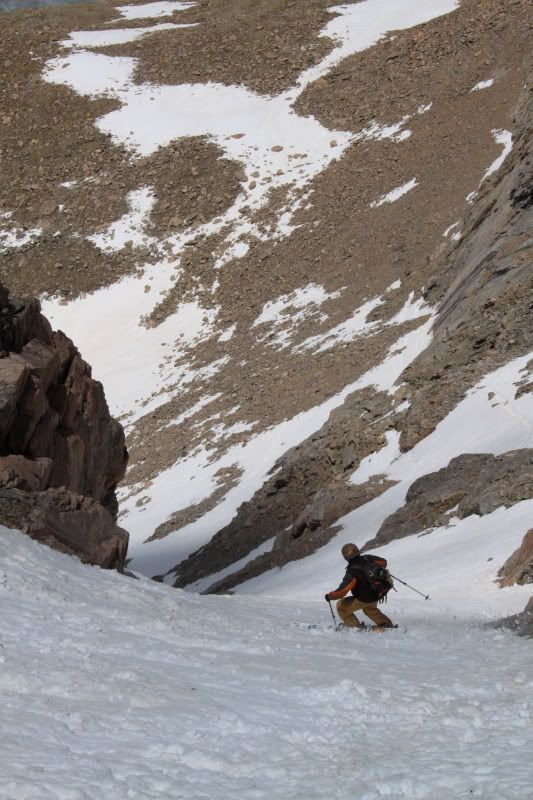 pb. toe-side turn just below the choke.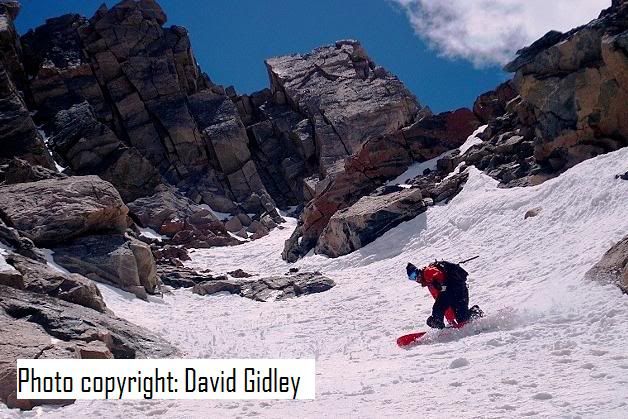 And another one a little further down.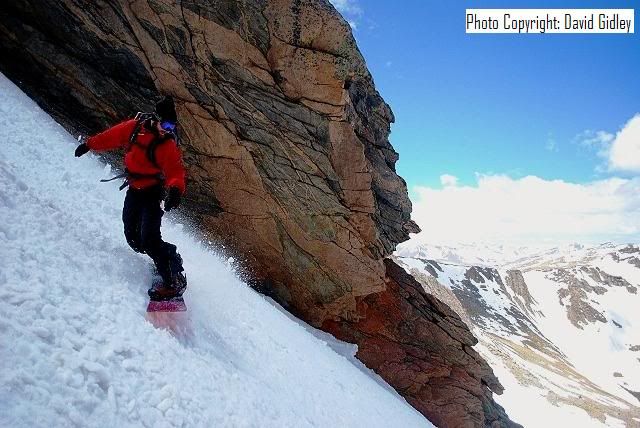 Walking out at the bottom along Summit Lake I was all smiles.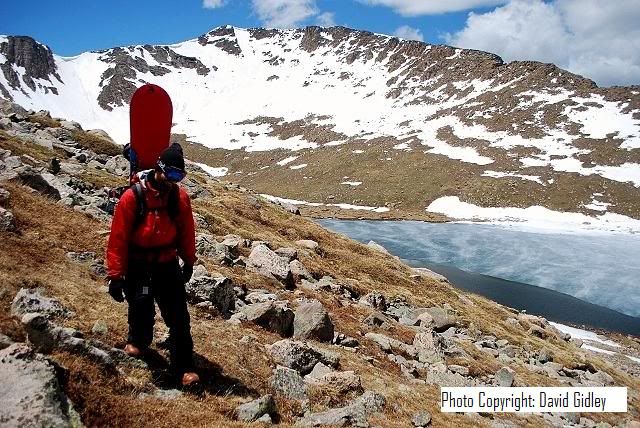 The riding lately has been pretty stellar, and I'm stoked to be getting after the kind of lines I dreamed of riding while living in the midwest. I can't tell you how happy I am to be back in the mountains.
Thanks for looking. PB.